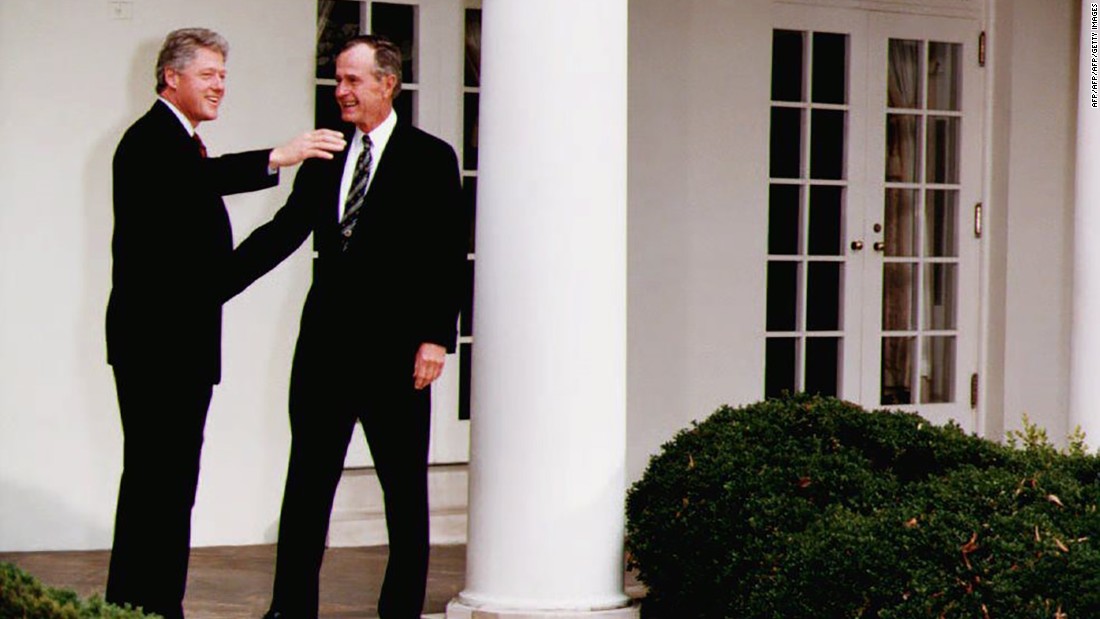 ( CNN) Imagine being around for an open house at your own dwelling. Now imagine that the person or persons coming to tour exactly beat you out for your work. Likewise you live in the White House and you are President.
In what has to be one of the weirder minutes of any presidential transition period, President George H.W. Bush got to experience that highly appearing when President-elect Bill Clinton succeeded beating in November 1992.
Days after his November 3 victory, Clinton called on Bush at the White House. Ross Perot — who received
more than 19 million votes
as the Independent presidential candidate — was not invited. In the photo above, you can see Bush and Clinton smiling as Clinton looks at someone off camera. It nearly looks like a symbolic advance of the kindle.