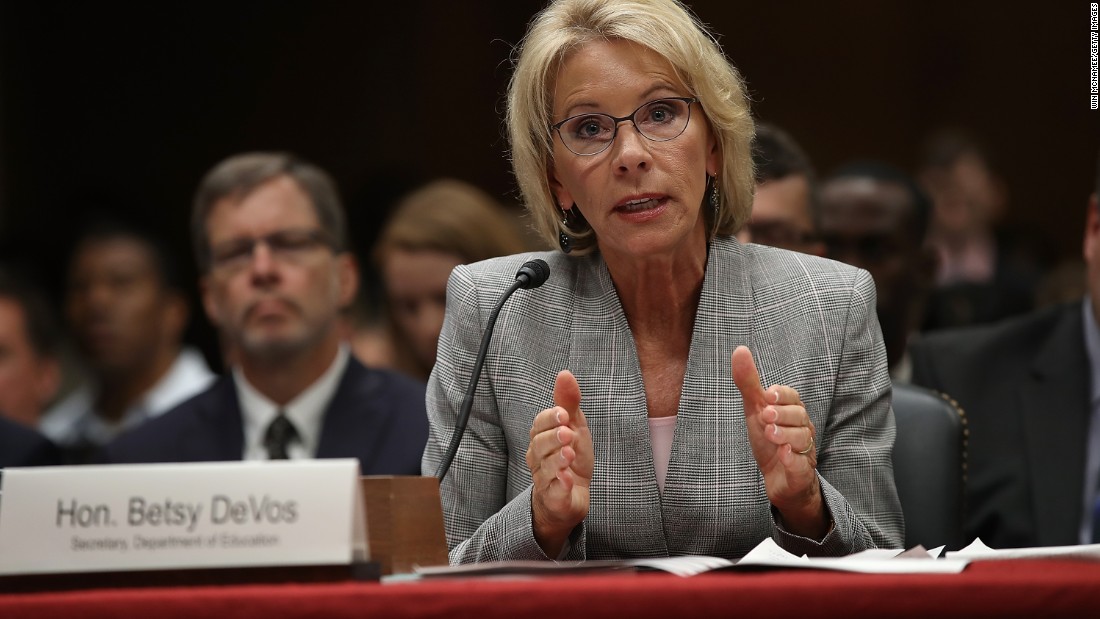 Washington( CNN) The Education Department announced Friday it is formally cancelling Obama-era guidance on how schools should manage sexual abuse under Title IX federal law.
As part of the interim lead, government departments
released a Q& A
outlining recommendations on how schools must be held accountable, including counseling on what academies are been obliged to do in response to accusations and their flexibility in establishing their own procedures.
The administration is formally revoking the Obama administration's
"dear collaborator letter"
that some, including DeVos, have criticized for going too far. The touchstone for proof has been raised for academy disciplinary proceedings in some instances, as different class have different policies.