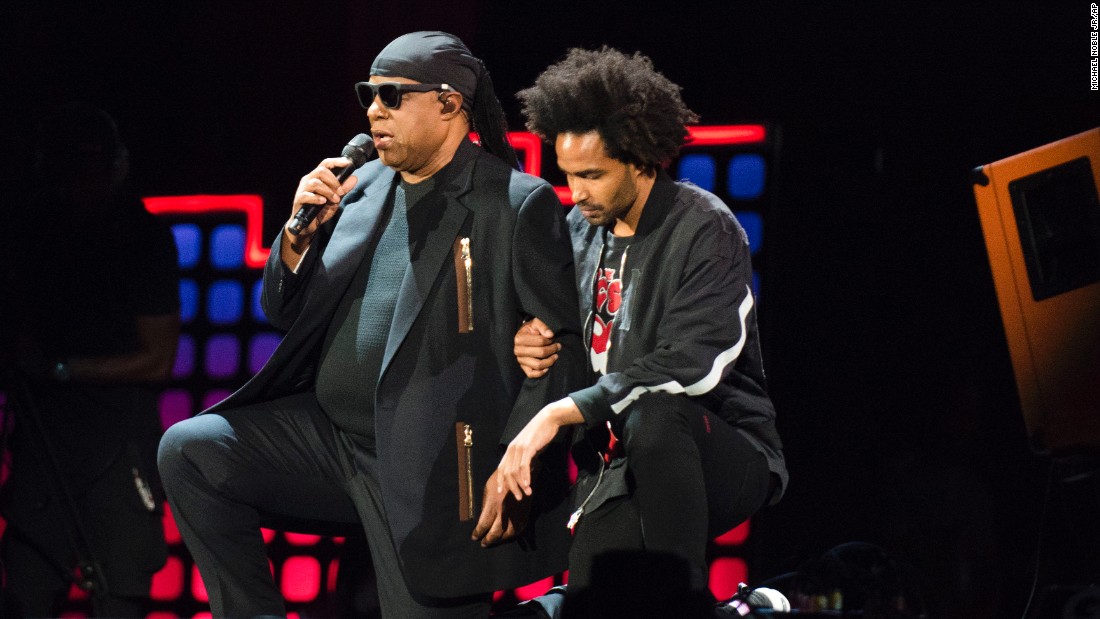 ( CNN) Legendary musician Stevie Wonder made both knees at a New York music festival, seemingly showing solidarity with NFL players criticized by President Donald Trump hours earlier.
"Tonight, I'm taking a knee for America; but not just one knee, I'm taking both knees, " he said on theatre Saturday before his recital at the Global Citizens Festival.
"Both knees in devotion for our planet, our future, our leaders of the world and our globe. Amen ..
.
"