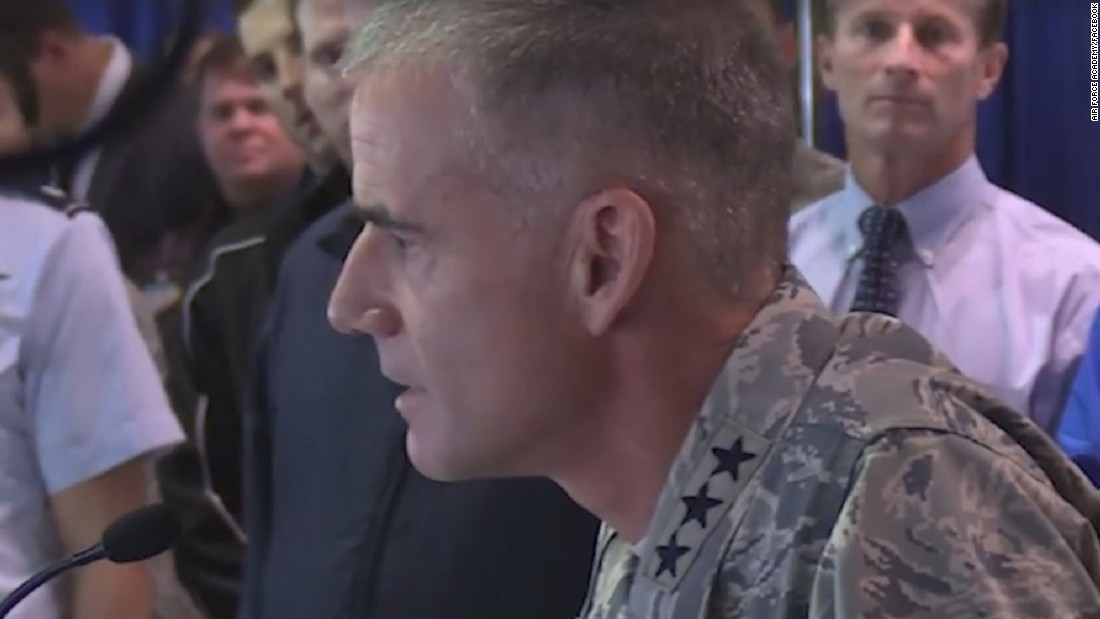 ( CNN) It is the speech we wish the President of the United States had given.
Alas, it descended to an U. s. air force general to prompt America of its values. His rank may be lower than the commander in chief's, but Lt. Gen. Jay B. Silveria spoke with astonishing excitement and oratory.
Everyone in America should listen to Silveria's statements; everyone, includes the President.
Air Force establishment principal to racists: 'Get out'