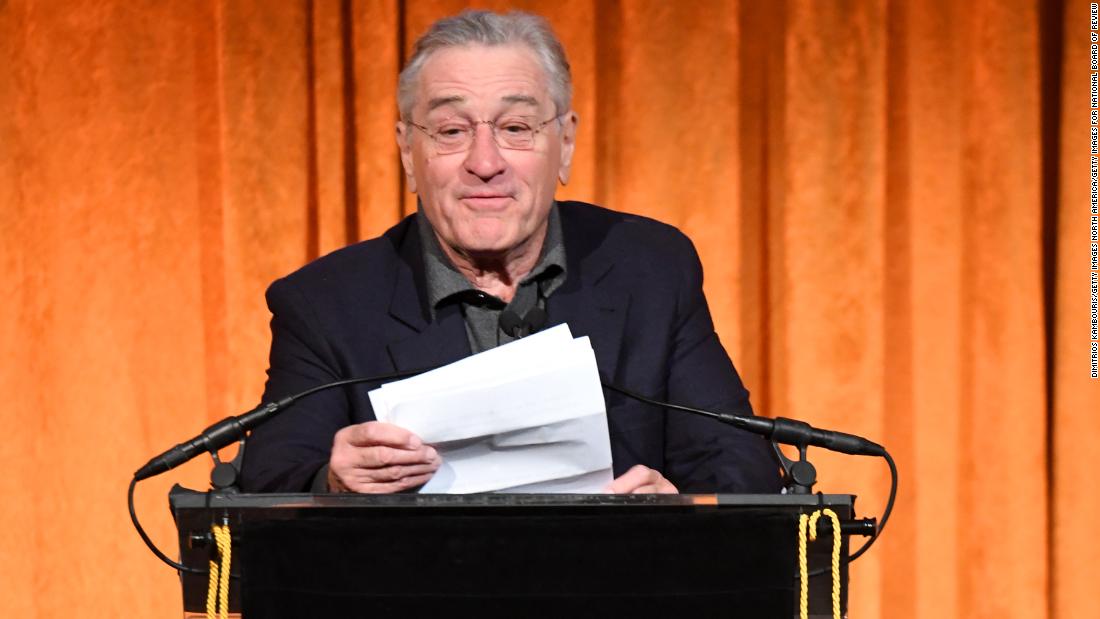 Washington( CNN) Robert De Niro addrest a profanity-laced tirade toward President Donald Trump Tuesday night and compared the Trump administration's affects on the media to those of former President Richard Nixon.
"Our baby-in-chief — the j—off-in-chief, I call him — has put the press under besiege, ridiculing it through trying to discount it through outrageous onrushes and lies, " De Niro said in a communication at the National Board of Review Annual Awards Gala, according to a transcript obtained by The New York Times.
"This f—— idiot is the president. It's The Emperor's New Clothes — the person is a f—— fool…our baby-in-chief — the 'J——-in-chief' I announce him, " De Niro said while establishing Meryl Streep.